Management – Chief Executive Officer (CEO): Martin Novšak
An established expert on the Slovenian electricity industry and its production capacities and a long-time leading professional at the Krško Nuclear Power Plant, General Director of GEN energija, Novšak finished the College of Technical Education, University of Maribor, in 1982, obtaining a degree in electrical engineering, industrial electronics. In 1992, Novšak earned an MBA in Executive Management Development from the Brdo-based education centre. Straight out of school, he joined Krško Nuclear Power Plant (NEK), where he started out as control room operator and later became head of production. He was also in charge of setting up the design and build organizational structure, among others. Together with his colleagues, he carried out important projects such as the modernization of NEK, replacement of key components, overall image development, and many other elaborations, modifications and organizational upgrades. From 2006 until 2016 he served two five-year terms as Vice President of the Management Board of GEN-I, d.o.o.
In April 2020, he accepted the position of the General Director of GEN energija d.o.o., with a four-year term.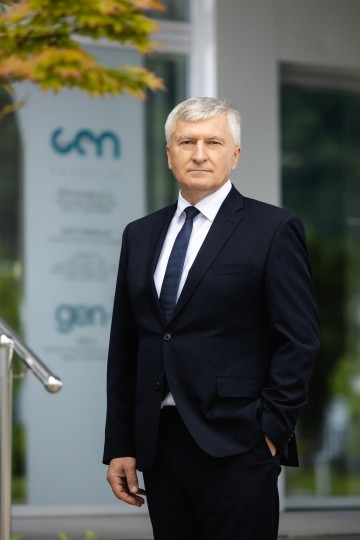 Management – Chief Financial Officer (CFO): Gordana Radanovič, MSc
Ms Radanovič holds a master's degree in business and economics. She has more than twenty years of experience in banking and many years of experience managing people and projects. Beginning in 1997, she worked at Nova Ljubljanska banka in the areas of finance, financial management, treasury, the financing of enterprise growth and development, and corporate restructuring. In 2019, she broadened her work experience in the area of local community management as the Director of Municipal Administration in Brežice. Through that work, Ms Radanovič has gained a wide range of knowledge and experience in the area of local self-government, the aim of which is to improve the quality of life of the local citizens and achieve the balanced development of cities and towns in the municipality within the constraints of the budget.
She began her four-year term of office as Chief Financial Officer of GEN energija, d.o.o. on 1 July 2021.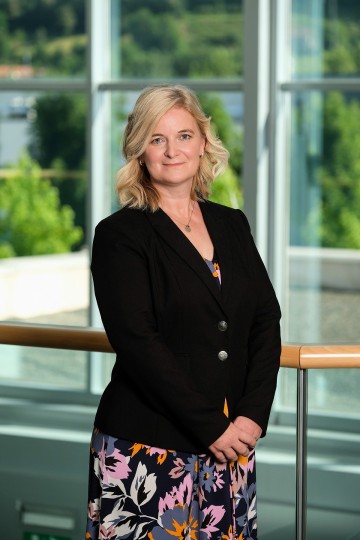 Management – Chief Operating Officer (COO): Danijel Levičar
A physicist with a master's degree in management, Mr. Levičar has been gaining experience in the fields of energy and the functioning of the electricity system since 2000, at the Krško Nuclear Power Plant and at GEN energija, where he participated in preparations for the JEK2 project. He worked at the European Commission in Luxembourg and at the International Atomic Energy Agency in Vienna. In 2013, as the head of the Energy Directorate at the Ministry of Infrastructure, Mr. Levičar and his colleagues drafted a proposal for Slovenia's energy concept, aimed at the development of a low-carbon society. He advocated for the inclusion of transportation in the energy strategy and for the transition to alternative energy sources, with an emphasis on e-mobility. His responsibilities also included preparations for the new energy legislation adopted in 2014, which finally put in place the necessary conditions for the introduction of market principles for the functioning of all energy sectors. He joined GEN-I in 2016 as a member of the company's Management Board.
On 1 August 2019 he started a four-year term as a Chief Operating Officer (COO) of GEN energija, d.o.o.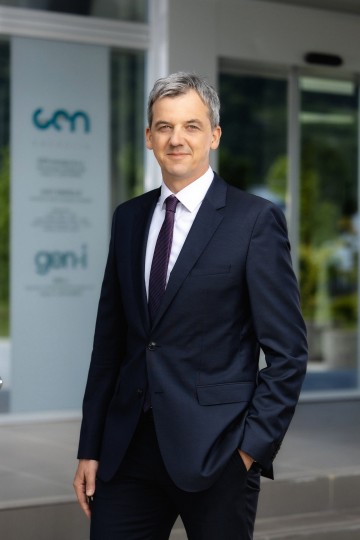 The Supervisory Board of the company GEN energija is made up of:
Cvetko Sršen, Chairman of the Supervisory Board,
mag. Jure Soklič
Ksenija Flegar
Patricia Čular
Veljko Flis
Gaber Kontelj
Samo Fürst
Marjanca Molan Zalokar
Rene Jeromel
GEN Group companies:
The holding company of the GEN Group:
Martin Novšak, Chief Executive Officer (CEO)
mag. Gordana Radanovič, Chief Financial Officer (CFO)
Danijel Levičar, Chief Operating Officer (COO)
Stane Rožman, Chairman of the Management Board
Hrvoje Perharić, Member of the Management Board
Uroš Koselj, MSc, Director
Tomislav Malgaj, Director
Robert Golob, DSc, President of the Management Board
Danijel Levičar, MBA, Member of the Management Board
Andrej Šajn, MSc, Member of the Management Board
Igor Koprivnikar, DSc, Member of the Trading Board